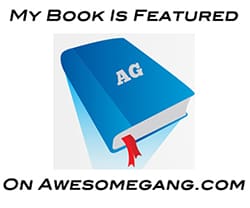 My book is featured on AwesomeGang.com
Thank you, Awesome Gang, for featuring "Murder in Hand" on your homepage today! What a wonderful service you do for all indie authors and publishers!
Vinny at Awesome Gang has generously offered to feature "Murder in Hand" again when this "Italian crime romp" is offered as a free Amazon Kindle download this weekend (Sat. & Sun.) Dec. 13-14. Thank you for all your wonderful support! You are....well, AWESOME!
http://awesomegang.com/murder-hand/